To take a break from their Concrete Jungle, companies venture out to Gratchi's Getaway to get their fill of nature, fun, and excitement by doing team building activities such as the Great Farm Race, High Ropes Obstacle Courses, and River Trekking.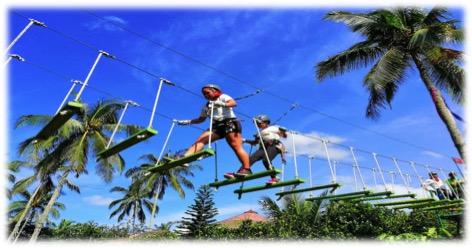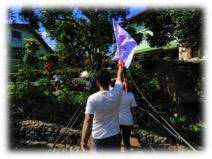 Lalamove Philippines, Inc., an online Internet startup providing a better way to transport goods in the Philippines, spent their team building at Gratchi's Getaway last September 29, 2018. Every team practiced good communication, and shared ideas to come up with solutions in overcoming challenges.
It's always a challenge to work as a group as there will be differences in opinions about how things should be done but, at the end, Lalamove Philippines proved that their bonding as a team had prevailed. The lessons learned will be beneficial as they apply them to achieve a happier and healthier work environment.
---

Aquoz Solutions Inc. had two batches of team buildings on September 22 and 29.
Both batches enjoyed doing the outdoor teambuilding activities that aim to strengthen bonds among workmates and help resolve any issues that they may have at work.
The team also took in the breathtaking sceneries and the peaceful environment at Gratchi's with activities that developed trust-building that comes from genuinely shared experiences.
---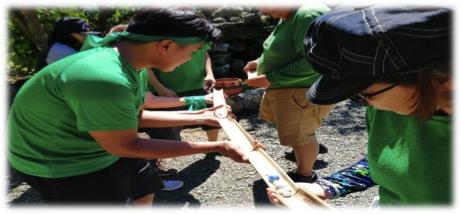 City Treasurer's Office of Batangas City enjoyed the teambuilding activities last September 22, 2018, facilitated by Playworks.
The team leaders invoked the passion and drive from the team members in order for them to overcome the challenges and win the Great Farm Race.
#GratchisGetaway #teambuilding #Playworks